Think of the store Ikea; what do you see in your mind? Bunk beds? Lamps? What about MONKEYS? No? Well, some people living in Toronto will from now on think about monkeys whenever they hear the name of the store. According to yahoo.com, a coat and diaper-wearing monkey was found cruising around Ikea! Don't believe me? Well, here is the monkey:
Yep, I'm not kidding! There was a monkey in Ikea! Apparently this photo, as well as the story, has gone viral, inspiring the popular Twitter hashtag: #IkeaMonkey. Since then, there have been some pretty hilarious Twitter posts:
"No more monkeys jumping on the bed!" – panicked Ikea employee #ikeamonkey," tweeted @annetdonahue.
"It is believed that #IkeaMonkey entered Ikea in august to buy a banana split at lunch counter and could not find it's way out since then," tweeted @trapdinawrpool.
Additionally, some clever people used photoshop to put the monkey in some other interesting places: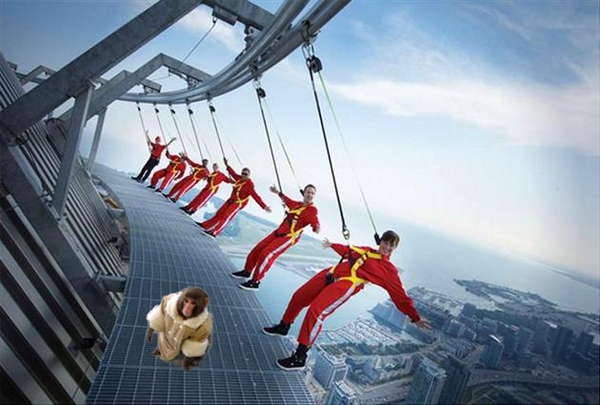 Monkey meets mayor.
Who wore it better?
Ha! Well, what do you think? Have YOU seen the Ikea monkey? What would you do if you did? Tell me in the comments
Dance Forever,
Rachel
***BONUS: Footage of the creature!!!!
Related articles