As some of you may have heard, there is a devastating event coming next year. . .  THE APORKALYPSE!!!! No, I didn't mean apocalypse, I MEANT APORKALYPSE!!!!! There is going to be a SHORTAGE OF BACON NEXT YEAR!!!!!!!!!!!!!!! Now, before you slam your head into the wall, wailing "WHHHHHYYYYYY?!!!!!!", Eat Pray Dance.com is coming to the rescue!!!!!! Today, I am going to show you the foolproof way to survive the horrible Aporkablypse!
APORKALYPSE SURVIVAL GUIDE
1. Before bacon consumption, read below chart to conserve the precious pork: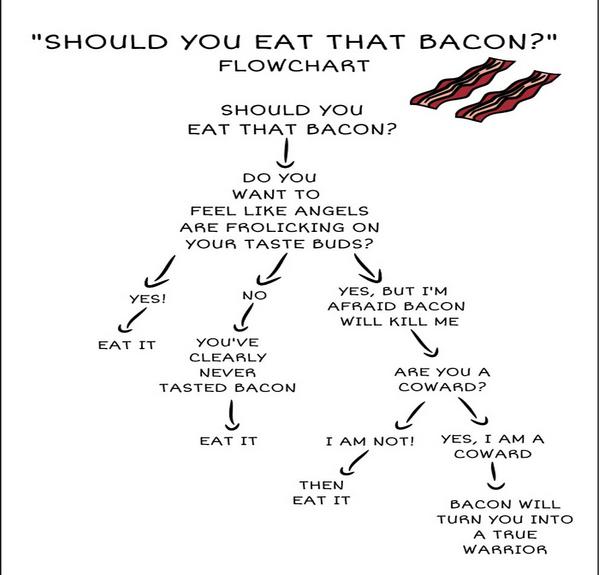 2. Quit your job ( or drop out of school) to start a new career in the fine business of breeding pigs.
3. Withdraw all of your money from your bank account and start stocking up your bacon supply.
4. Pack your belongings and take the first flight to Spain, where pork is abundantful and delicious.
5. Close your eyes and use all of your willpower to prevent the Aporkalypse. The power of the mind is often underestimated.
6. Lock your doors and board up your windows; it is going to get crazy out there.
7. If all else fails. . . well then, you're out of luck.
Follow all of the steps of this list and I guarantee you will make it out of these pressing times alive. Stay strong!
How are you going to survive the Aporkalypse? Share your thoughts in the comments!
Dance Forever,
Rachel
Related articles